DAN EUROPE
SUSTAINABLE TOUR
Caring for the Ocean starts by taking the right steps on land
The Ocean has the capacity to absorb CO2 from the environment. When excess CO2 dissolves in seawater, it causes an acidity increase. This is known as Ocean Acidification.
This phenomenon, coupled with other human factors, is destroying marine ecosystems.
The Mission
We must drastically reduce our CO2 emissions if we want to maintain a healthy ocean and a planet fit for our survival.
To raise awareness DAN Europe Ambassadors are travelling across Europe and its surroundings in an electric vehicle, recharging it only with renewable energy.
Join us along the way as we meet stakeholders and the whole diving community to boost the change we all need.
DAN Europe exists to assist and protect all divers and conduct scientific research to make diving a safer, more accessible, and sustainable activity for all.
"We recognise the unique beauty and fragility of our Blue Planet, and act as Ambassadors for more sustainable practices within our community"
– DAN Europe Team
Follow the progress and latest updates from the tour
Using the map, you can find out where we are, which stops we have made and how many more kilometres we have to cover.

On 5 December 2017, the United Nations proclaimed a Decade of Ocean Science for Sustainable Development, to be held from 2021 to 2030. This Decade will provide a common framework to ensure that ocean science can fully support countries' actions to sustainably manage the Oceans and more particularly to achieve the 2030 Agenda for Sustainable Development. The Decade will provide a 'once in a lifetime' opportunity to create a new foundation, across the science-policy interface, to strengthen the management of our oceans and coasts for the benefit of humanity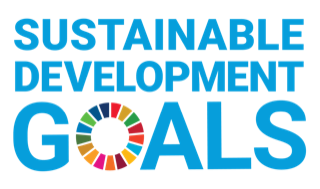 With the Sustainable Tour, we seek to support the United Nations Agenda for Sustainable Development, collaborating with the achievement of the following SD-Goals:
Read the stories from the tour and get into the spirit.
It will be a bit like sitting in the backseat of our car.
Based in Cornwall, Waterhaul is a social enterprise run by a passionate group of surfers, marine conservationists and ocean enthusiasts who are all focused on
Read More »
Read the stories from the tour and get into the spirit.
It will be a bit like sitting in the backseat of our car.